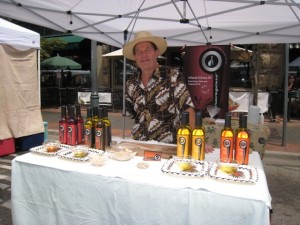 Products: Infused culinary oils and balsamic vinegars
Market: Ketchum
My Polish Mother raised 5 boys to the "language of garlic", giving us appreciation of good, flavorful cooking.  I sold my first bottle of Extravagonzo Roasted Garlic Culinary Oil at the Boise Farmer's Market on June 23, 2007.
We now have 4 Oils: the original Roasted Garlic Culinary Oil, along with Meyer Lemon, Blood Orange, and Red Chili Culinary Oils, and Classic and Classic White Balsamic Vinegars. We use no flavorings, colorings, extracts or essential oils, they are all the real deal.
Expect to see more products coming from Extravagonzo some time soon, being developed – - – for the Gourmet in all of us….
Tom Stevens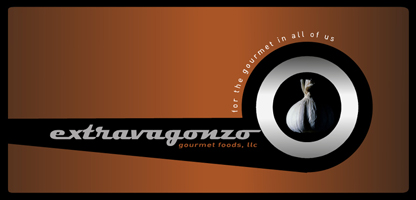 Extravagonzo Gourmet Foods, LLC
P.O. Box 6346
Boise, ID  83707
(208) 639-2926
garlic@extravagonzofoods.com 
www.extravagonzofoods.com 
For the Gourmet in all of us…